Alice



Location(s)

Breed

Hat

Glasses

Other

None

Quote

"I do so love to see my little princely-paws happy"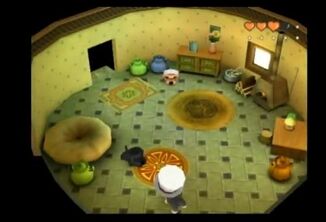 Alice
is a poodle that lives in
Noble
's house in
Pupsville
. She is
Peter
's maid, and thinks of herself as a mother-figure over him.
Missions
Edit
She only appears in one stand-alone mission, but this one is important, so listen up!
In her only quest, Peter accidentally broke Noble's favorite Blue Rose bush, and was scared of Peter's consequences. So, she asks The Player to go find her a Blue Rose and give it to her before Noble finds out. But, since the place where Blue Roses can be found is sealed off, she gives The Player the key so they can enter it. The Blue Rose can be found in Chiro Caves B1.
Personality
Edit
Alice appears to be a very caring and loyal dog, except the time when she stole Noble's key to Chiro Caves.